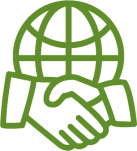 Long-lasting client relationships enhanced by our X-FACTOR experience.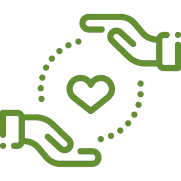 Honest and upfront approach to maximize your project visibility.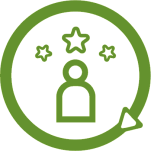 Over 220 years of leadership experience in the power generation industry.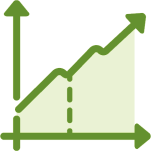 The fastest growing cross-platform power solution provider in the world.
Headquarters - Nisku, Alberta, Canada
Shop space for overhauls and manufacturing.
Office space for engineering, project management and procurement.
Indoor crane lifiting capacity.

INDUSTRIAL ENGINE MAINTENANCE, REPAIR & OVERHAUL
Gas Turbine Engines

Gas Producers
Power Turbines
Rotor Balancing
Rotors, Blades, Stators, Fuel Nozzles
Reciprocating Engines

Head Swings
In-Frame Overhaul
Zero-Hour Overhaul
GAS COMPRESSOR MAINTENANCE, REPAIR & OVERHAUL
Rotor, Impeller, Compressor Casing, and Seal Systems
Bundle Replacements
Inspection, Supply, and Build Associated Equipment
Dry and Wet Gas Sealant (DGS & WGS) Replacement
Seal System Corrective Work and Flushing
Re-Staging Gas Compressor Bodies
DRIVES & GEARBOX REFUBISHMENT
RGB
Accessory Drives
AGB
Drive Coupling
Starter Systems
Inspection, Supply, Build of Associated Equipment
Control System Design & Retrofit
PLC and Controller Programming
New and Reverse Engineered Control System Components
Vibration Monitoring Systems
Fire & Gas Detection Systems
Fuel Control Systems
Instrumentation and Software Software Modifications
Vibration System Upgrades
Fire and Gas Detection System Upgrades
Exhaust and Air Intake Modifications and Retrofit Design
DLE to Standard Combustion Retrofit Design and Reverse
Air Intake System Design and Build
Exhaust System Design and Build
Plant Oil Coolers, Instrumentation, and Day Tanks
Sound Attenuation Enclosure Design, Supply, Rebuild, and Repair
Gas Only and Dual Fuel System Design and Supply
Fuel Injector Cleaning
Skid Refurbishments
Lube Oil Polishing Skids
Engine Packaging Services
Gas Turbine Power Generation and Compression Skids
Reciprocating Engine Power Generation and Compression
Attenuation Enclosures
Fuel Skids
Ancillary Systems
Additional Plant Equipment
Electrical Equipment Packaging
MCC Buildings & E-Houses
Electric Drives & VFDs

Your Partner for Success.
TURBINE-X is your partner in transforming the way you do business. Our team of X-PERTS provides installation, engineering, and support services to get you up and running.
Offering on-site project services including, systems engineering, project, logistics, site and risk management. Our X-PERTS will work with you every step of the way to ensure that your project is executed in a cost-effective and efficient manner.
Start-up and commissioning services include alignment and levelling (package, driver, and driven equipment), startup assistance, and operator training.
INSTALLATION
ENGINEERING & SUPPORT
ENG-X provides a broad range of comprehensive engineering and support services for all of your project needs.
Troubleshooting and technical support services are available worldwide, 24 hours a day, 365 days a year.
value-added field services
GAS TURBINE CONTROL SYSTEMS
Customized Control Solutions for Light Industrial and Aero-Derivative Gas Turbine Packages and Engines
Retrofit Solutions for OEM and Non-OEM Control Solutions
Programming Specialist for PLC and Control System
FIELD BASED MECHANICAL SERVICES
Inspection, overhaul, maintenance, and repair
4K and 8K Hour Services
Borescope Inspection
Water Wash and Filter Replacement
Engine Exchange
Retrofit Equipment Installation
Package Audits
DGS, WGS, and Bearing Replacements and Seal Flushing
Performance Analysis
Equipment Assessment
Vibration Analysis
Long Term Service Agreements
CONTROL & INSTRUMENT
FIELD SERVICES
Calibration Verification
Fire and Gas, Vibration and Sub-Systems
PLC Logic Edits
Retrofit Kit Implementation
DATA ACQUISITION & PERFORMANCE MONITORING
Intelligent AI Monitoring and Failure Prevention
Vibration Measurement and Analysis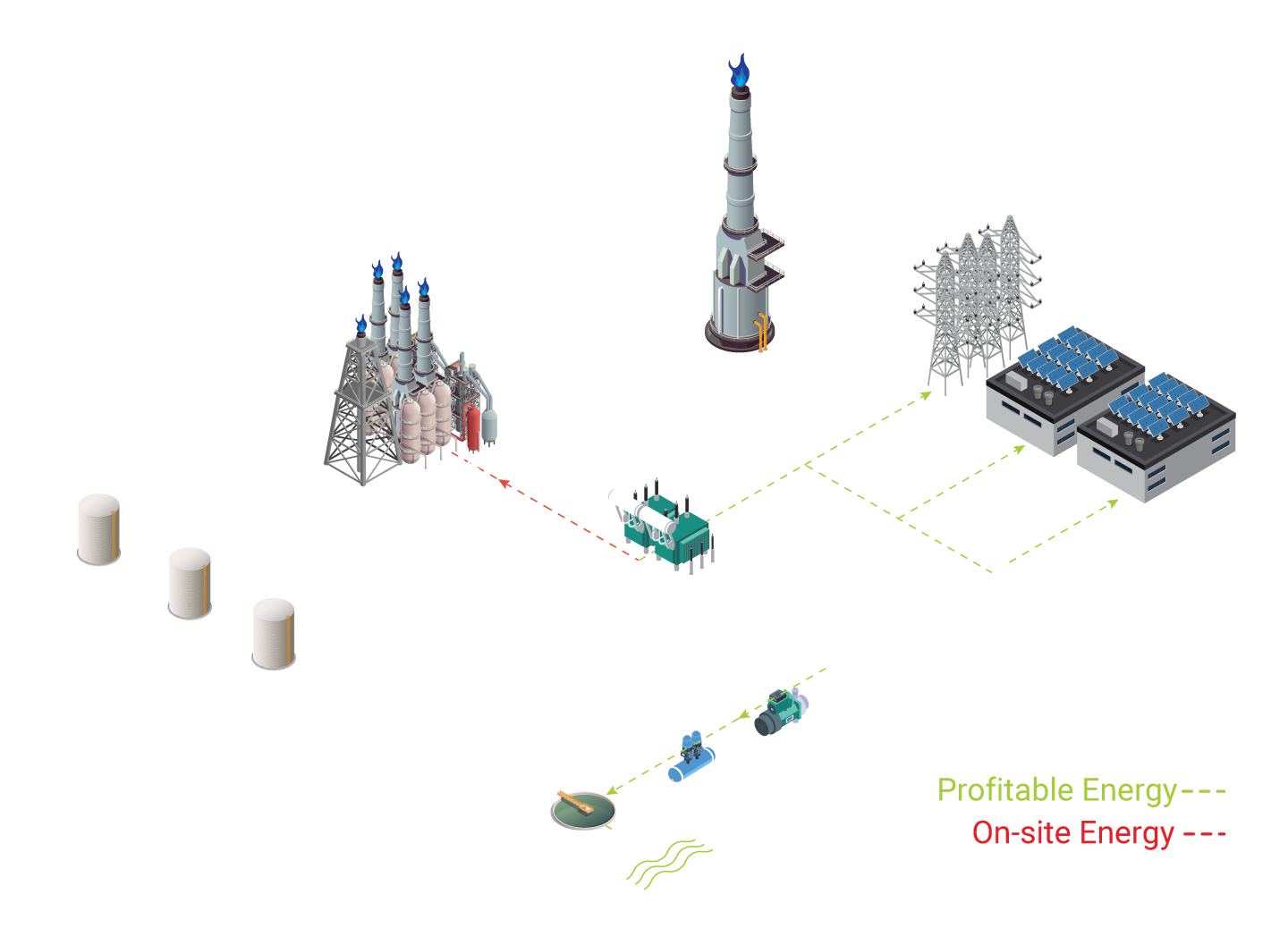 GOT GAS? GET POWER!
Historically, gas flaring and venting have been the most cost-effective way for energy producers to dispose of excess gas. However, this method results in a loss of potential revenue and an increase in CO2 emissions. Flaring reduction regulations are increasing globally and this practice will soon be unsanctioned. The X-Group offers flare gas optimization solutions that will increase efficiency.
Our X-PERTS, combined with a broad range of equipment solutions, provides you with cost-effective remedies for your stranded gas problems. TURBINE-X recognizes your specific needs and provides you with custom-tailored solutions to fit your requirements and budget.
This is great for the environment, maximizes the efficiency of the entire system, keeping our air clean while saving you money.
Reduce gas flaring & carbon footprint
Produce power behind the fence
Power your site's CHP or cogeneration system
Decrease reliance on your utility
Sell excess power to the grid
Enable data processessing alternatives
Burn excess H2S gas
Access additional carbon capture & emission reduction strategies, like EOR

Remotely operate your power generation equipment
Reduce your operating cost by limiting the number of operators required on-site through advanced remote monitoring.
MONITOR YOUR EQUIPMENT
FROM ANYWHERE
Our advanced monitoring system allows you to monitor and manage your equipment worldwide.
X-PERTLY OPERATE
YOUR EQUIPMENT
Upon request, TURBINE-X will continuously monitor your equipment around the clock. Our X-PERTS are knowledgeable in the operation of a diverse range of equipment, and utilize their expertise to make recommendations that will keep you ahead of supply chain challenges, optimize performance and maintenance schedules.

Machine Learning Solutions
Optimization & Advanced failure prediction
With X-Group solutions you'll get more than industry-leading reliability. You can count on the most advanced control and monitoring system in the world, now available with machine learning powered analytics.
Our system detects anomalies to facilitate intelligent corrective actions, optimize maintenance plans and virtually eliminate catastrophic failure. AI supervision makes it feasible to identify issues before they occur, constantly monitoring engine controller modules and feedback from industry-leading specialized sensors.
Ask us how we can even help optimize production with our suite of machine learning powered analytics tools and advanced algorithms.
POWERFUL, REALTIME AI MONITORING
The X-Group's AI can supervise equipment anywhere in the world, providing real-time data. We partner with algorithmica technologies to deliver machine learning powered analysis of turbine engines and industrial processes.
MACHINE LEARNING POWERED VIBRATION ANALYTICS
AI monitors patterns and reviews sensitive data collected through I/O modules and advanced sensors, triggering key indicators to predict problems days in advance.
ADVANCED FAILURE PREDICTION
We've got your back. Our machine learning powered system will notify you of anomalies, allowing you to take necessary actions to virtually eliminate catastrophic failure.
Benefits of AI Monitoring
Real-time alerts of anomalous operational behaviour
Significantly reduced engine downtime
Increased lifespan of engine components
Catastrophic engine failure prevention
Extended intervals between engine overhauls
Rapid diagnosis of issues to accurately scale required support

WHAT IS COGENERATION?
An environmentally friendly, cost-effective way to generate and sell clean, stable power.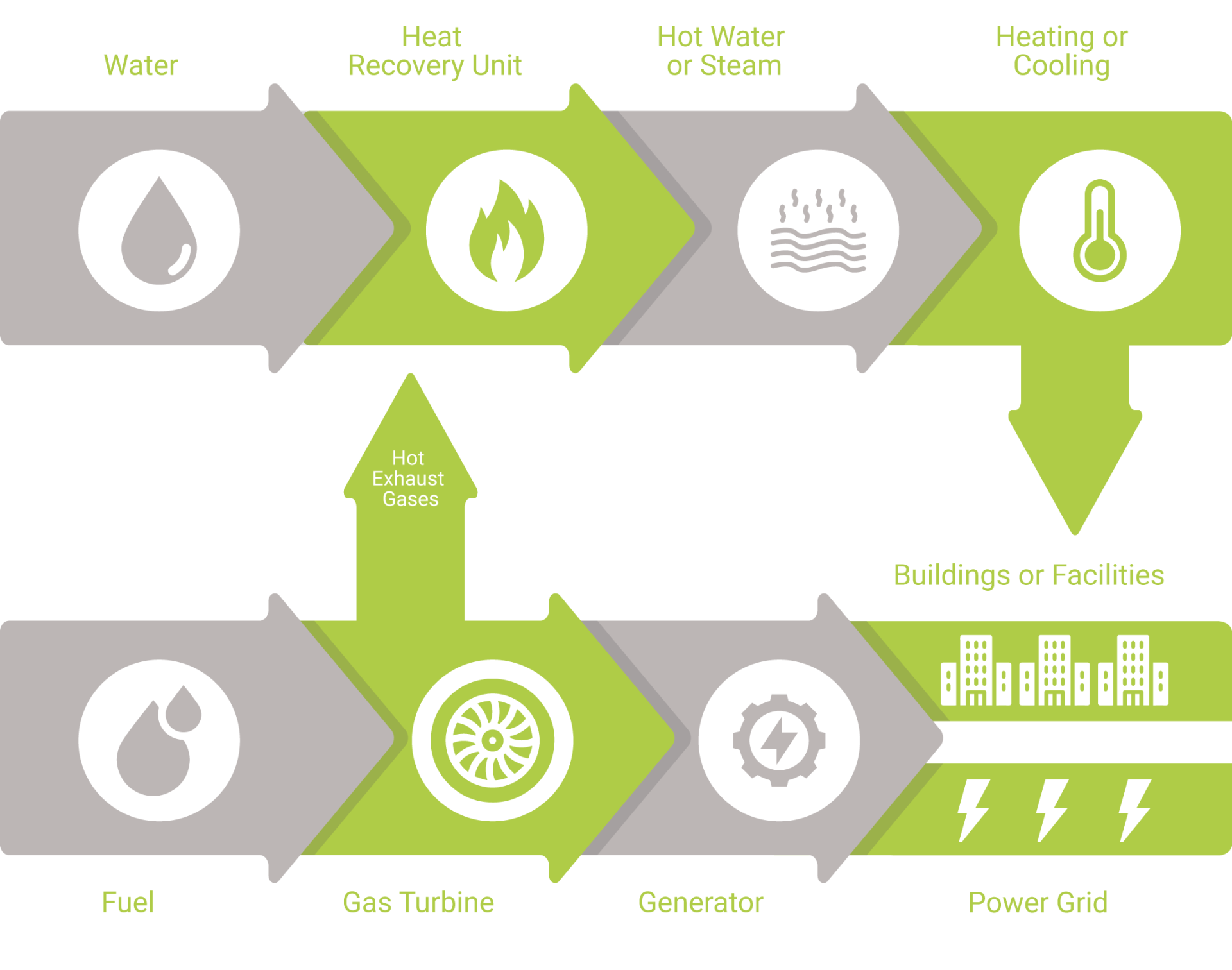 WHAT IF YOU COULD TURN A PROBLEM INTO PROFIT?
Relying solely on heat or fuel to generate electricity is inefficient. Cogeneration technology repurposes waste heat from electricity generation and combines it with mechanical power to maximize electricity production. Increased efficiency reduces operational expense and emissions; reduced emissions decreases carbon tax burden. The combined effect turns a problem into profit.
EFFICIENT HEATING WITH COMBINED HEAT & POWER (CHP)
Gas turbines make the perfect co-generation system that allows you to simultaneously generate electricity and capture waste heat increasing your efficiency up to 93%. Captured waste heat can be used to create excess power through steam turbines and/or heating or cooling buildings.
Products
Equipment for Sale
Finding the right equipment for your needs.
With our extensive inventory of new and used turbines, reciprocating engines, generator sets, and compressor sets, we offer you unmatched reliability and flexibility.
We offer complementary consultation, technical advice before and during implementation, and after sale support to ensure your success.
Our X-PERTS are ready to respond to your design-related questions, installation queries, servicing requests—whatever you need!
New Surplus and Used Equipment: Power generation and mechanical drive engines – all series including: VGF Series F18, H24, L36, P48, VHP Series 3521, 7042, 9390 (natural gas/propane)
New and Surplus Used Equipment: ASE50B
New Surplus and Used Equipment: Saturn 10, Saturn 20, Centaur 40, Centaur 50, Taurus 60 & Taurus 60 mobile, Taurus 70, Mars 90, Mars 100, Titan 130
New OEM: EMD 8-710, EMD 12-710, EMD 16-710, EMD 20-710
New Surplus and Used Equipment: LM2500, TM2500, LM2500DLE, LM6000, LM6000DLE, Frame 5, Frame 6, Frame 7, Frame 9
New Surplus and Used Equipment: Power generation and mechanical drive engines -all series including: G3304, G3306, G3406, G3412, G3508, G3512, G3516, G3520, CG170, G3606, G3608, G3612, G3616 (natural gas, diesel, propane, bi-fuel)
New Surplus and Used Equipment: SGT 100, SGT 200, SGT 300, SGT 400, SGT-A05