Community Engagement & Giving Back
We are building a better future for generations to come.

Holiday Gift Drive
Every Christmas, the X-Group family embraces the spirit of giving through our internal toy drive. We ask our employees and partners to donate new and used toys to make the holiday season brighter for underprivileged families in our community. Since 2021, we have collected a variety of toys, games, stuffed animals, and dolls for Leduc Santa's Helpers. We are proud to support this organization, which has provided gifts and food hampers to over 390 families and 860 children in our local area and surrounding communities during our time with them. This annual toy drive has become a cherished tradition for the X-Group, and we look forward to continuing it for years to come.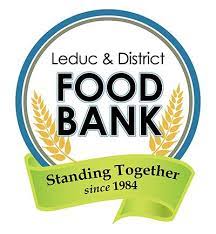 Local Food Bank
The X-Group has launched a recurring bottle drive to give back to our community and support local food security. In partnership with a local depot, we collect empty drink containers at all of our facilities and encourage our employees to bring in any they have at home as well. The depot sorts and counts the containers, and donates 100% of the refund to the Leduc Food Bank. This initiative aligns with our core value of supporting families and reflects our commitment to making a positive impact in our community.
Care for Seniors
Love From One is a central Alberta-based organization focused on connecting families with their elderly loved ones, especially those separated by distance. One of their programs, "Sponsor a Senior" focuses on residents in care facilities who spend the majority of their time alone, lacking contact with family. In 2021, the X-Group of Companies and TURBINE-X Energy were thrilled to participate in this program, and partnered with Love From One to bring gift packages to 50 seniors in a local care facility.
Recipients were treated to a box full of goodies that included
Snacks
Personal care products
Banff National Park souvenir
Puzzle book
Pictorial book on Canada
Personally colored picture and note from Grade 2 students in our community
Photos of our X-Group family
Love From One's "The Old Post", a specifically curated newspaper full of positive historical events
The Love From One team arranged for X-Group staff to assist in the packing and delivery of gift boxes, which which touched the hearts of all involved. Some of the Seniors' care staff later wrote to use saying,
[We] wanted to let you know how much it meant to our residents to receive the wonderful Love From One's gifting boxes you sent. The Old Post and the book on Canada brought some of the residents to tears. They were all so happy to receive this very special gift. Thank you so much for remembering our seniors.
The X-Group and TURBINE-X are deeply honored and humbled to have the opportunity to provide gifts and Christmas joy to elders in our community.